Tuesday 23 February, 2021
The Basque National Orchestra will perform Mahler's 'Fourth Symphony' under the baton of the great Semyon Bychkov at the Musika-Música Festival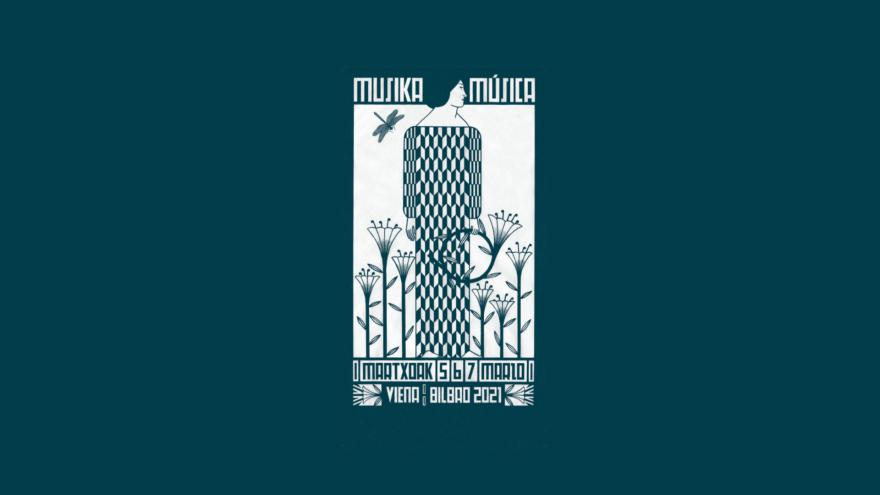 Serena Sáenz will take the role of soprano in this concert which will be held on 6 March at the Euskalduna Conference Centre, at 19:30.
Mozart, Beethoven, Schubert, Haydn, Brahms and Mahler, among other composers, will be performed in 36 concerts from 5 to 7 March at the 20th edition of this festival in Bilbao.
As usual, this year the Basque National Orchestra will also participate in Bilbao's Musika-Música Festival, in what will be its 20th edition. During these two decades the Festival has brought an abundance of music to Bilbao, and as a result has become a reference among music-lovers from all over the world.
Bilbao City Council has scheduled 36 concerts for the festival, which will be held this year from 5 to 7 March. The city of Vienna, the capital of music par excellence, has been chosen as the main feature of this edition, closing the cycle that began in 2019 with London and New York, and Paris in 2020. Bilbao will emulate Vienna and during the first weekend of March will become the capital of music. Its greatest exponents ‒ Mozart, Beethoven, Schubert, Haydn, Brahms or Mahler, among others ‒ will be 'present' in the city for three days, celebrating music.
The Basque National Orchestra will offer one of the Festival's unmissable events on Saturday 6 March at 19:30, in the Euskalduna Conference Centre. Under the orders of acclaimed director Semyon Bychkov and accompanied by soprano Serena Sáenz, the orchestra will perform Symphony no.4 by Gustav Mahler.
Prior to that, on Friday 5 March, the Basque National Orchestra will have performed a double concert within the same programme as part of its Subscription Season in the Baluarte Auditorium at 18:00 and tat 20:15.
Bychkov recently took the Basque National Orchestra podium, in August 2020, to direct Symphony No. 3, Eroica by Beethoven, at both the San Sebastián Musical Fortnight and the Santander Festival. After experiencing a great rapport between the director and the orchestra, Bychkov will repeat months later as the director of the Basque National Orchestra.
More information and ticket sales
Tickets will be numbered and will be for sale, for 6 to 12 euros, on Wednesday 24 February, at the Euskalduna Conference Centre ticket booths and on its website, as well as at Kutxabank multi-service ATMs and at the concert halls, half an hour before the start of each performance.
The organisation of the Festival will strictly comply with the health regulations in place as a result of Covid-19 in order to guarantee the safety of the artists and the public.
All the information about the festival and its 36 events can be found here.