Other activities
¡De película!
Date & Place
Donostia / San Sebastián
Kursaal
Information
¡De película! is a film music concert for all ages that plays around with the 'invisible' elements in every film screening: the music and the characters' voices. Thanks to dub actors Jordi Brau and Luis Posada, Hollywood's biggest characters will be participating in this concert. The evocative effect of their voices, in combination with the musical performance by the Basque National Orchestra and the projection of images, will transport us to films such as Pirates of the Caribbean, Titanic, The Mask, The King's Speech, Forrest Gump or Mission: Impossible, among many others.
This project was originally by the Vallés Symphony Orchestra, with a script specifically created to accompany it, becoming a huge success in all the concert halls it has already been performed in. Now the Basque National Orchestra adopts this original and different concert format for this unique event in San Sebastian on 1 September.
Jordi Brau regularly dubs the voices of actors such as Sean Penn, Nicolas Cage, Kenneth Branagh, Dennis Quaid, Robin Williams, Tom Cruise, Daniel Day-Lewis, Roberto Benigni and Tom Hanks, among others. On the other hand, the voice of Luis Posada is used for actors such as Johnny Depp, Jim Carrey, Adrien Brody, John Cusack or Leonardo Di Caprio.
Their speech at this concert will be in Spanish, with subtitles in Basque.
General ticket: 25€
Reduced price for Basque National Orchestra season ticket holders: 20€ (two tickets maximum)
Programme
Good morning Vietnam!: 'What a wonderful world', Bob Thiele / George Weiss
Child's Play: Joe Renzetty
The Mask: 'Hey Pachuco', Randy Edelman
The King's Speech: 'Symphony No. 7', Ludwig Van Beethoven
Titanic: James Horner
Born on the Fourth of July: John Williams
Mission: Impossible: Lalo Schiffrin
Mrs. Doubtfire: 'The Barber of Seville' (Figaro's Aria)', Gioachino Rossini
Catch Me If You Can: John Williams
Life is Beautiful: Niccola Piovani
Pirates of the Caribbean: Hans Zimmer
Forrest Gump: Alan Silvestri
Artists
Rubén Gimeno
Director
More information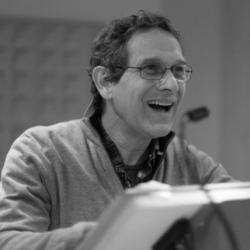 Jordi Brau
Actor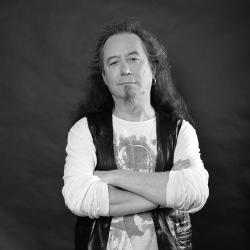 Luis Posada
Actor