Other activities
Opéra Royal: Marie Antoinette
"Marie Antoinette"
J.Haydn
6th Symphony [24']
7th Symphony [21']
8th Symphony [23']
73rd Symphony (Presto) [5']
Mélanie Levy-Thiébaut
Conductor
Malandain Ballet Biarritz
Information
Following their debut with Cinderella in June 2013 and their return in 2015 with Beauty and the Beast, the Basque National Orchestra and the Malandain Ballet Biarritz will once again perform as part of the prestigious season Opéra Royal: les grands concerts de Versailles held in the Château de Versailles. The Basque National Orchestra will perform, in what is considered to be Europe's most beautiful Baroque theatre, Marie Antoinette, the new creation by Thierry Malandain. This latest dance performance is illustrated with music by J. Haydn.The new production will travel to Versailles following its premiere in Biarritz (November 2017) and as part of the Orchestra's Season Concerts (February 2018).
Artists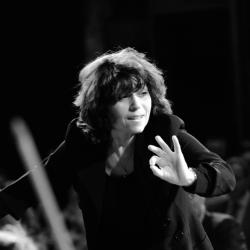 Mélanie Levy-Thiébaut
Director
More information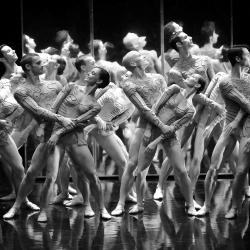 Malandain Ballet Biarritz
Dance company
More information