Season concerts
New York
S. Rachmaninoff
Rhapsody on a Theme of Paganini [22']
G. Mahler
Symphony No.5 [68']
Single tickets will go on sale as concert dates approach, provided there is availability.
Date & Place
Donostia-San Sebastián A
Kursaal
Donostia-San Sebastián B
Kursaal
Information
Note: The organization of this concert programme will be communicated in early 2021.
Rachmaninoff was one of history's most portentous pianists, and in Rhapsody on a Theme of Paganini, unofficially considered his fifth piano concerto, he aimed to pay tribute to another great virtuoso – in this case, of the violin. He did just that by taking the unforgettable theme of Paganini's Caprice No. 24 and subjecting it to 24 piano variations, each more dazzling and difficult than the previous. The score requires an extraordinarily gifted pianist and Trevino has invited the great Russian virtuoso Nikolai Lugansky to take on the challenge, as he is deeply familiar with Rachmaninoff's music. After this great fireworks show, Trevino will wrap up the season with one of the most perfect symphonies by Mahler, his Fifth Symphony, in which the composer leaves behind the influence of stories and folk songs of his earlier symphonies to immerse himself completely in the abstraction of orchestra music.
Artists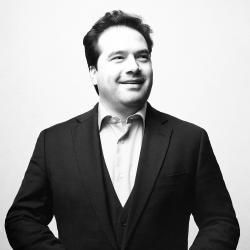 Robert Treviño
Director
More information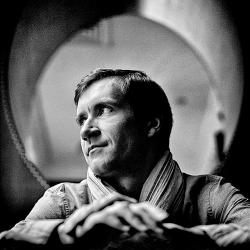 Nikolai Lugansky
Piano
More information