Music Room
Ekomusik
Works by Bach, Vivaldi, Rameau, Boccherini, etc.
Information
Building musical instruments in a traditional way that respects the environment and looking for the essence of music, which seems to emerge from nature itself. This is what we propose in this concert that aims to establish a direct relationship between classical music and ecology. A chamber ensemble will tackle the baroque repertoire, from a time when composers frequently drew on the elements of nature.
For children between 6 and 10 years old.
Artists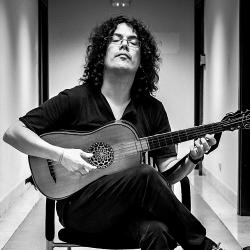 Enrike Solinís
Guitar and conductor
More information
Mikel Cañada
Script