Season concerts
Bernstein + Zhou
L. Bernstein
West Side Story. Symphonic Dances [24']
T. Zhou
Orchestra Concerto [35']
L. Bernstein
Symphony No.2, 'The Age of Anxiety' [35']
Tickets will go on sale as concert dates approach.
Date & Place
Donostia-San Sebastián A
Kursaal
Donostia-San Sebastián B
Kursaal
Information
Robert Trevino directs an American musical programme with Leonard Bernstein as the central figure, in an attempt to do justice to the wide aesthetic spectrum in which Bernstein enveloped himself as a composer. As such, the inviting and popular brilliance of the symphonic dance jazz from West Side Story will lead to a profound vital reflection that takes shelter in the pages of his Symphony No.2, which takes as a starting point W.H Auden's The Age of Anxiety, an eclogue around the search for identity in a changing and increasingly industrialised society. Together with Bernstein and for the first time in the Basque Country, Trevino will present a contemporary creation that is enjoying immense success on the North American circuit; the Concerto for Orchestra by Chinese-American composer Zhou Tian, who wanted to write "a love letter to the symphony orchestra" with this energetic and proudly tonal and melodic score.
Artists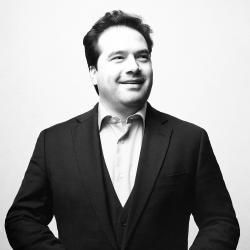 Robert Treviño
Director
More information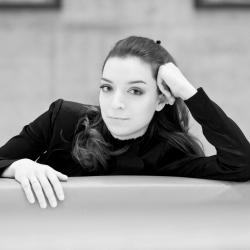 Yulianna Avdeeva
Piano
More information