Tuesday 02 June, 2020
The Basque National Orchestra presents its new brand image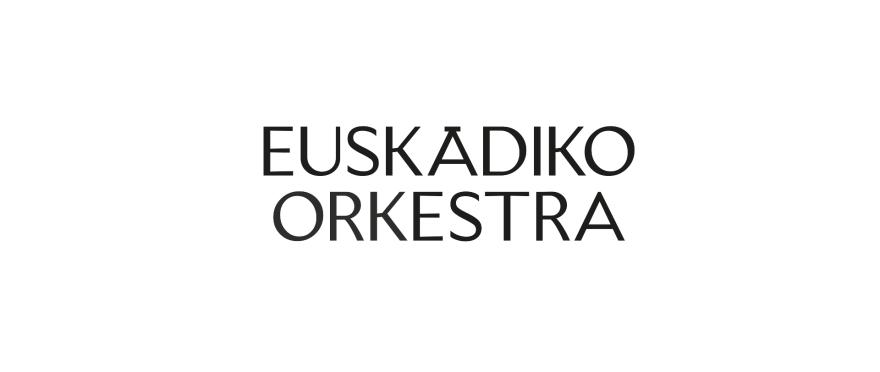 The Basque National Orchestra launches its new identity, the result of a long period of reflection and dialogue, and continues to aspire to increasing recognition.
The Basque National Orchestra was established in 1982 with the purpose of promoting and developing music as a universal asset and cultural heritage. In these 38 years, Basque society has undergone enormous transformations: what people understand by culture has changed, and the same is true of how they consume and relate to music and how brands communicate with their audiences. Today, just like Basque society as a whole, the Basque National Orchestra remains committed to this mission and they evolve together.
For this reason, the orchestra has carried out an exercise of reflection and dialogue that has enjoyed the collaboration and valuable contribution of musicians in the orchestra and external collaborators and friends of the Basque ensemble. This whole process has been carried out with the aim of assessing how to connect more with people and how to generate a greater impact in its role as a social and cultural agent.
Today, in this new context, the Basque National Orchestra is launching a new image which reflects its identity, its strong territorial links, its sensitivity to social transformation and, above all, its vision of a more cohesive and prosperous society through the universal and extraordinary power of its music.
This reflection has also included consideration of the way in which the orchestra presents itself to its different audiences and how it relates to them in the post-digital era. It will do so using two names:
-Euskadiko Orkestra, the main name to be used in the orchestra's own territory and which from now on will take the place of all our other names and acronyms (EO, OSE, EOS, etc.) which up to now have been used inconsistently and have not contributed to strengthening recognition of our brand.
-At the same time, with the aim of continuing to increase our international impact, the name Basque National Orchestra has also been confirmed for the international scene.
The emotion that unites us
The new Basque National Orchestra brand is also accompanied by a new motto, 'The emotion that unites us'. This captures the feeling that the music of the orchestra awakens: the passion that our own art and culture provokes, the feeling and the affection generated by the links with the orchestra's own territory, culture, tradition and way of life.
It involves a way of feeling, understanding and experiencing that is encapsulated in a common emotion: the emotion that unites us.