Tuesday 10 September, 2019
'Audiovisual pleasure' at the Velodrome on 21 September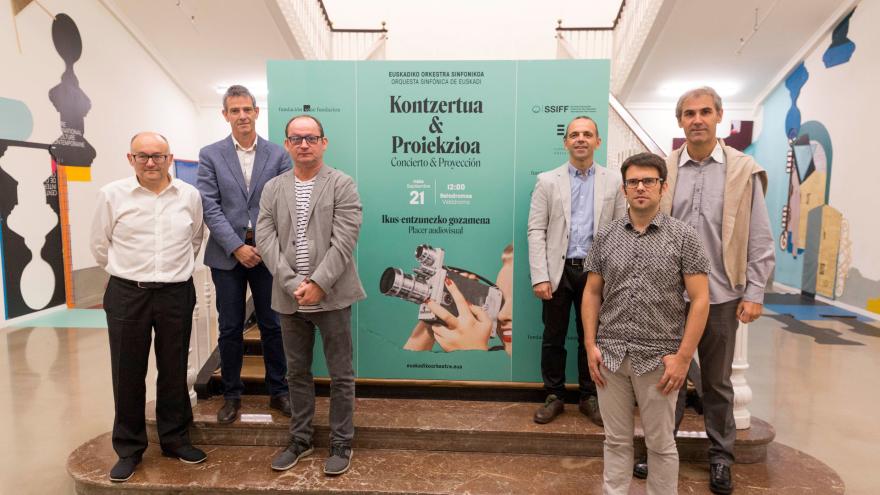 The Basque National Orchestra, the SGAE Foundation and the San Sebastian Festival are pleased to present the film music concert that the Basque National Orchestra is offering for the 67th Festival.
This year, once again, the first Saturday of the Festival, the Velodrome will open at noon for music lovers, film buffs and the general public, with a performance blending a symphonic interpretation of soundtracks and a medley of scenes from the films they belong to. An hour and a half of audio-visual delight, Saturday 21 September at twelve noon. Entry is free of cost.
The film music concert is now a classic at the San Sebastian Festival, one of the must-see shows at the Velodrome, undeniably the most popular stage at the Festival with seating for almost 3,000 spectators. San Sebastian native orchestra conductor Juan José Ocón will be in charge of conducting the orchestra at this massive convergence of film and soundtracks.
The Concert & Screening this year, entitled 'Audiovisual Pleasure' is a collection of music composed for seven films. The composers and films selected are: Manuel Parada (Nodo. Noticiarios y documentales and Los últimos de Filipinas); Pascal Gaigne (Handia and Errementari); Joseba Beristain (Elkano. Lehen mundu bira); Nani García (Arrugas); and Vanessa Garde (La gran aventura de los Lunnis y el libro mágico).
For this new concert, the Basque National Orchestra invited the Landarbaso abesbatza choir, who will participate in Elkano. Lehen mundu bira; La gran aventura de los Lunnis y el libro mágico; and Errementari.
Just like in years past, the concert will have an extra visual element: the music is enhanced by the projection of a montage of scenes from the film on a 400 m2 screen, specifically created for this concert by Carlos Rodríguez, from Morgancrea. What's more, some of the composers will be attending the concert, taking to the Velodrome stage to introduce their work.
Entry is free, and the invitation must be picked up between 14 and 20 September at the San Sebastian Festival information points at Kursaal and Okendo Plaza, from 9:00 to 20:00, or at the Donostia Tourism Office, Monday through Saturday from 9:00 to 20:00, and Sunday from 10:00 to 19:00. The last tickets are available at the Velodrome ticket booth at 10 AM.
CONCERT & SCREENING: AUDIOVISUAL PLEASURE
Saturday, 21 September. 12:00. San Sebastian Velodrome
Programme
M. Parada: Nodo. Noticiarios y documentales
M. Parada: Los últimos de Filipinas (Director: Antonio Román)
P. Gaigne: Handia (Directors: Aitor Arregi, Jon Garaño)
J. Beristain: Elkano. Lehen mundu bira* (Director: Ángel Alonso)
N. García: Arrugas (Director: Ignacio Ferreras)
V. Garde: La gran aventura de los Lunnis y el libro mágico* (Director: Juan Pablo Buscarini)
P. Gaigne: Errementari* (Director: Paul Urkijo)

Juan José Ocón, conductor
Landarbaso Abesbatza, choir*
Basque National Orchestra
Manuel Parada de la Puente (1911-1973) began his musical education in his home city of Salamanca and went on to study in the Madrid Royal Conservatory under the tutelage of the great Conrado del Campo. De la Puente was one of the most outstanding composers of the post-Civil War era. Raza (1941) marked his first venture into the world of film. From the 1940s onwards he became one of the most productive film composers in Spain, together with Juan Quintero Muñoz and Jesús García Leoz. His portfolio comprises more than two hundred works. He composed the famous title theme for Noticiarios y Documentales, also known as NO-DO, a series of state-controlled newsreels produced from January 1943 through to 1978.
Pascal Gaigne (Caen, France, 1958) studied at the University of Pau and at the Toulouse National Conservatory. He is a prolific composer whose works have been performed across the world since 1987. Gaigne has received several prizes (Goya, Feroz, critics' awards and recognitions at festivals worldwide) as a result of his work in film and elsewhere. He has composed music for more than 90 feature films, short films and documentaries, working alongside directors such as Víctor Erice (El sol del membrillo), Daniel Sánchez Arévalo (Azul oscuro casi negro, Gordos), Iciar Bollaín (El Olivo, Flores de otro mundo, Katmandu un espejo en el cielo), Montxo Armendariz (Silencio roto), Salvador García (Mensaka, El otro barrio, Las voces de la noche, Castillos de Cartón), Gracia Querejeta (Siete mesas de billar francés), and more recently with Pablo Malo (Lasa eta Zabala), and Jon Garaño y Jose Mari Goenaga (80 días, Loreak, Handia).
Joseba Beristain (Azkoitia, 1978) studied IT engineering at the University of the Basque Country, but his education has been vocational rather than academical. He began composing for short films in his 20s and his involvement as a composer for audiovisual projects (including film, documentaries and promotional videos) has grown exponentially since then. His portfolio of more than 20 works includes the soundtracks for Historia de Elam, Mystikal, Involution and more recently Elcano, la primera vuelta al mundo by Ángel Alonso, Mafia: la cara sucia de Italia by Francisco Javier Martínez, Malabestia by Enrique García, Y ahora, ¿qué hacemos? by Juan Carlos Gurrutxaga and Aitor Aranguren, and others. Among his prizes and nominations is the award for Best Music at the 48th ALCINE International Film Festival.
Nani García (A Coruña, 1955) began his musical education with studies in composition and jazz in Sweden from 1976 to 1980, simultaneously studying linguistics at universities in Uppsala and Stockholm. After returning to Galicia he was a member of the various jazz groups of the time. He founded the group Clunia in the early 80s and started his career as a jazz pianist – something he now juggles with his work as a composer. A soloist, music producer and arranger, he has vast experience with an array of audiovisual formats including adverts, series and video presentations. Among his more than 100 works are the soundtracks for feature length animations and films, theatre productions, short films and TV programmes. He has given his personal stamp to animated films including De Profundis, Arrugas and El Gigante. Since 2009 he has directed the Imaxina Sons Vigo International Jazz Festival.
Vanessa Garde (Pamplona, 1974). Composer for film, TV and audiovisual projects. Arranger, orchestrator, programmer (a music technology expert) and former professor at Berklee College of Music. Her work is linked to great names in the world of cinema through films including Exodus (Ridley Scott), Misconduct (Josh Duhamel, Anthony Hopkins, Al Pacino), The Girl in the Spider's Web (Claire Foy), Tarde para la ira (Antonio de la Torre, Luis Callejo), El Asesino de los Caprichos (Maribel Verdú, Aura Garrido), The Man Who Killed Don Quixote (Terry Gilliam), Tiempo Después (José Luis Cuerda), Hunter's Prayer (Sam Worthington), Everybody Has a Plan (Viggo Mortensen) and La Vida Inesperada (Javier Cámara, Raúl Arévalo). She has enjoyed similar success with TV series including The Titan Games (for NBC, with Dwayne Johnson), Galerías Velvet (Antena 3/Netflix), Gran Hotel (Antena 3) and Lo que Escondían sus ojos (Telecinco). In the strictly musical branch of her career she is linked with other great names such as Plácido Domingo (for the album Songs produced by 13-time Grammy winner Rafa Sardina).
The Basque National Orchestra with film
Throughout the years, the Basque National Orchestra has been present at the San Sebastian Festival in all sorts of ways: from the live premiere at Miramon headquarters of The Impossible's (Juan Antonio Bayona) soundtrack, written and conducted by Fernando Velázquez, to the interpretation at the Velodrome of many feature films, such as, Pájaros de Papel, You're the One y Tiovivo c.1950, Los crímenes de Oxford, Frío sol de invierno, Alatriste, Tadeo Jones 2 and Todos los hombres sois iguales. Some years before, the Orchestra gave a concert at the Velodrome conducted by the Argentinian Lalo Schifrin (Mission Impossible), which would be the origin of the following performances in this venue that can accommodate up to 3,000 spectators. Before that, the Orchestra had already accompanied silent films (The Crowd by King Vidor, with Carmelo Bernaola's music; and Wings by Zamecnik) and had recorded many tunes for the Festival.
It should also be noted that the Basque National Orchestra has recorded under Fernando Velázquez the soundtracks of films like El mal ajeno (Oskar Santos), Ocho apellidos vascos (Emilio Martínez Lázaro), Contratiempo (Oriol Paulo), Submergence (Wim Wenders) and A Monster Calls (Juan Antonio Bayona), for the last of which Velázquez received the best soundtrack Goya award in 2016. All those films have been shown at the San Sebastian Festival.
The SGAE Foundation and the San Sebastian Festival
In order to promote Spanish and Latin American cinema, increase visibility for the San Sebastian Festival and bring the initiative to viewers who cannot attend the event in the capital city of Guipuzcoa, the SGAE Foundation holds a series of activities every year that revolves around the competition.
Concert & Screening, a recital with soundtracks performed by the Basque National Orchestra, held 21 September, is part of the ensemble of activities organised by the SGAE Foundation in the San Sebastian Festival's 67th year, held from 20-28 September.
Additionally, 9-15 September, the Sala Berlanga in Madrid (C/Andrés Mellado, 53. Price: 3 euros) will show a sample of the San Sebastian Festival, offering a selection of films that participated in the Made in Spain section over the past few years. This is the seventh consecutive year that the entity has held a film cycle, with some of the titles screened at the Festival.
Lastly, since 2012, the SGAE Foundation has been co-organising the non-competitive section Made in Spain, comprising a selection of films, a sample of the Spanish film panorama of the year, with productions premiered, or not, in our country. The Festival offers these films an excellent platform for international dissemination.
16
Mo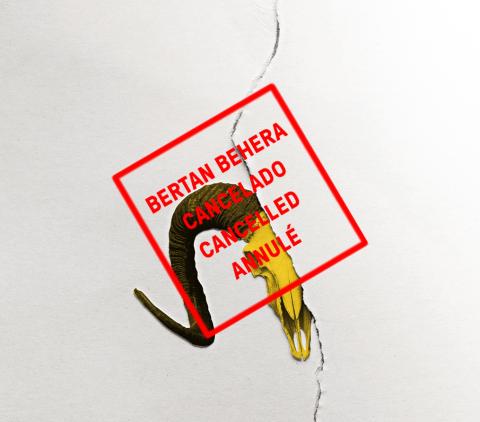 Season concerts
Fantastique
Pinchas Steinberg
Pamplona/Iruña
Fantastique
18
We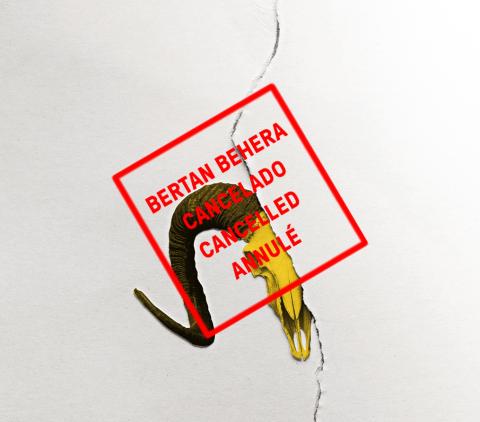 Season concerts
Fantastique
Pinchas Steinberg
Vitoria/Gasteiz
Fantastique
21
Sa
Miramon Matinées
Matinée 11: Belharra
Donostia / San Sebastián
Matinée 11: Belharra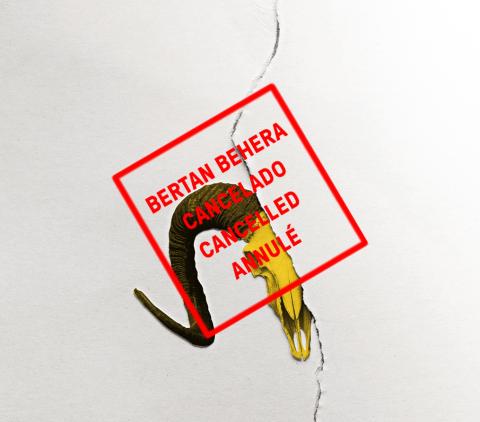 Season concerts
Fantastique
Pinchas Steinberg
Bilbao/Bilbo
Fantastique
28
Sa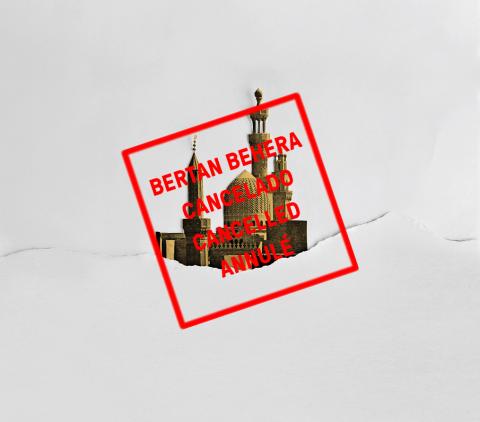 Season concerts
Sheherazade
Mei-Ann Chen
Bilbao/Bilbo
Sheherazade
30
Mo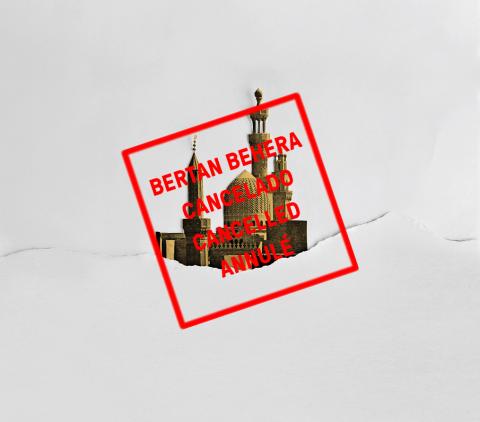 Season concerts
Sheherazade
Mei-Ann Chen
Donostia / San Sebastián
Sheherazade
31
Tu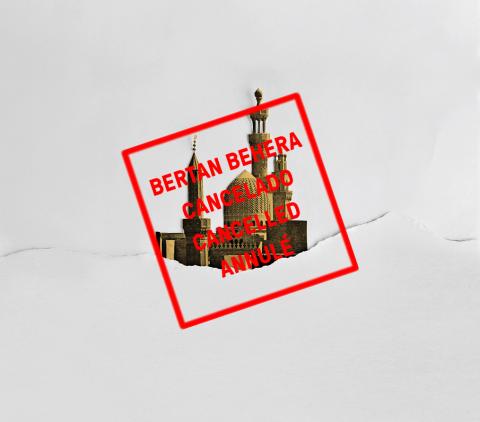 Season concerts
Sheherazade
Mei-Ann Chen
Pamplona/Iruña
Sheherazade