Season concerts
Wayfarer
NEW PROGRAMME:
C. Debussy
Prelude to the Afternoon of a Faun [12']
G. Mahler
Songs of a Wayfarer [16']
R. Schumann
Symphony No.1, 'Spring' [30']
Tickets on sale.
Date & Place
Donostia / San Sebastián
Kursaal
Donostia / San Sebastián
Kursaal
Pamplona-Iruña
Baluarte (Group 2*)
Information
*The information regarding the group number is only addressed to Basque National Orchestra season ticket holders.
Anja Bihlmaier is one of the most active conductors in the opera houses and concert halls of Germany, as well as in Scandinavia and the United Kingdom. In her debut in the Basque Country, she will take on a programme that is the epitome of the period present throughout our season: the Romantic period. After the Prelude to the Afternoon of a Faun by Debussy, baritone Manuel Walser will lend his voice to Songs of a Wayfarer, the first cycle of Lieder by Mahler. Walser, student of Thomas Quasthoff and one of the stars of the Vienna Opera in the last few years, will embody the travelling protagonist in his reflection on loves left along the way. The evening will end with Schumann's Symphony No. 1, his first great orchestra piece, written in less than a month in a prodigious whirlwind of inspiration.
Artists
Anja Bihlmaier
Director
More information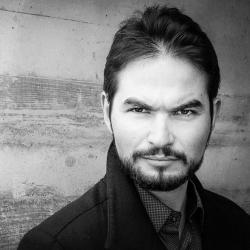 Manuel Walser
Baritone
More information