Season Concerts
Ghosts
M. Mussorgsky
Night on a Bald Mountain [12']
G. Carpenter
Ghost Songs (world première) [20']*
P.I. Tchaikovsky
Symphony No.4 [44']
*In Vitoria, the orchestra will play The Noon Witch by Dvorak, instead of Ghost Songs.
Easo Gazte / Easo Eskolania
Information
After its suspension due to the pandemic, at last we will celebrate the world première of Ghost Songs by British composer Gary Carpenter. The orchestra will join forces with the children's choirs of Easo Abesbatza to take on this assignment made in collaboration with several British orchestras, and which is based on the poetry of Marion Angus and Robert Louis Stevenson in order to give shape to a musical experience in limbo between sleep and wakefulness. Carpenter's première will be accompanied by other pieces with supernatural themes, such as the witches' coven that Mussorgsky stages in A Night on Bald Mountain, or Antonin Dvorak's symphopnic poem The Noon Witch. In the second part the protagonists will be Tchaikovsky, a composer haunted by his own ghosts and internal conflicts, and his Symphony No. 4 at the hands of Roberto Forés, chief conductor of the Orchestre d'Auvergne, and the winner of the International Conducting Competition, Evgeny Svetlanov.
Artists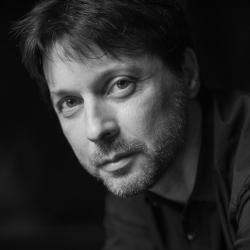 Roberto Forés
Director
More information
Easo Gazte / Easo Eskolania
Choir
More information