Season concerts
Survivors
M. Urquiza
Mis monstruos marinos [10']
P. Hindemith
Konzertmusik for Brass and String Orchestra [17']
A. Dvorak
Symphony No.5 [36']
Single tickets will go on sale as concert dates approach, provided there is availability.
Date & Place
Donostia-San Sebastián A
Kursaal (Group 1*)
Donostia-San Sebastián B
Kursaal (Group 1*)
Bilbao
Euskalduna (Group 1*)
Vitoria-Gasteiz
Principal (Group 1*)
Pamplona-Iruña
Baluarte (Group 1*)
Information
*The information regarding the group number is only addressed to Basque National Orchestra season ticket holders. If capacity restrictions persist, only group 1 will enjoy this program. It will be confirmed in early 2021.
Ruth Reinhardt is an up-and-coming German conductor who had already composed and directed her own opera in her hometown of Saarbrücken by the time she was just 17 and who, in recent years, has led prestigious orchestras like those of Cleveland, Seattle, Dallas, and Malmö. In her debut with the Basque National Orchestra, she will conduct a heterogenous programme that, after a nod to the twentieth century with Hindemith's Konzertmusik (Concert Music) for String Orchestra and Brass, she will return to the great project Elkano: Mundubira Musika Bidelagun. This celebration of the first circumnavigation through sound will continue its journey with Mikel Urquiza at the helm who, in Mis monstruos marinos, draws closer to the American continent and the fabulous discoveries made there by the expedition of the sailor from Getaria. Dvořák's Symphony No. 5 will close the concert, a score of polished perfection with which the Bohemian composer made his leap to musical maturity.
Artists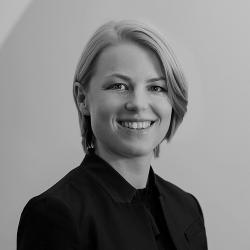 Ruth Reinhardt
Director
More information